Campus Involvement
Kappa Chapter of Phi Mu Fraternity
Wish that I was on ol' Rocky Top
down in the Tennessee Hills
Campus Life
The University of Tennessee Knoxville has a vibrant campus life full of activites for all interests. The Volunteer Spirit runs tried and true through in our chapter. Our members are involved in several aspects of the university, and we're proud that our members opt to dive into our campus and all it has to offer.
From honor societies and intramural sports to student government and outreach programs, Phi Mu members are proud to play a role in organizations across campus that help our student community thrive.
All Campus Events (ACE)
The ACE Committee hosts several events throughout the year that many UT in which may organizations participate. ACE coordinates campus-wide events that have becoming long-standing UT traditions, including Homecoming, All-Sing and Carnicus. These events are a huge part of Phi Mu each year, and we enjoy pairing up with other chapters to compete for the ACE cup!
Volthon
Volthon is an event that takes place each spring on the University of Tennessee's campus. The event is dedicated to raising money & awareness for East Tennessee Children's Hospital, Phi Mu's local philanthropy.
Each year, our members enjoy participating in Volthon and supporting to our philanthropy. 
Relay for Life
Relay for Life, which raises money for the American Cancer Society, is held in the spring. Relay For Life is an all night walk-a-thon on UT's campus! Everyone is invited to come out and enjoy the fun for a good cause!
Throughout the night there are events such as: a Luminary Ceremony, cancer Jeopardy game, scavenger hunts, theme hours, and bands.
Campus Organizations
While our members love Phi Mu, they also pride themselves in many other organizations which they are involved in including:
Student Alumni Association, Dance Team, Cheer Team, Chancellor's Honors College, Honors Ambassadors, Haslam Scholar Programs, UT Ambassadors, Vol Team, Odyssey at Tennessee, Wake Boarding Club, The Walk, All Campus Events, UNITE, Intramurals, The Cross, Women in Design, Order of Omega, American Marking Association, Student Dental Association, Volthon, Girls on the Run, UT Media Relations, Kinesiology Association,  Student Nursing Association, Clinic Vols, Phi Eta Sigma, National Society of Leadership and Success, Partners in Sports, National Society of Collegiate Scholars, Delta Sigma Pi, Remote Area Medical, Get Fruved, Pre-Law Advisory Board, Alpha Epsilon Delta Pre-Health Society, Public Relations Student Society of America, Advertising Club and many more!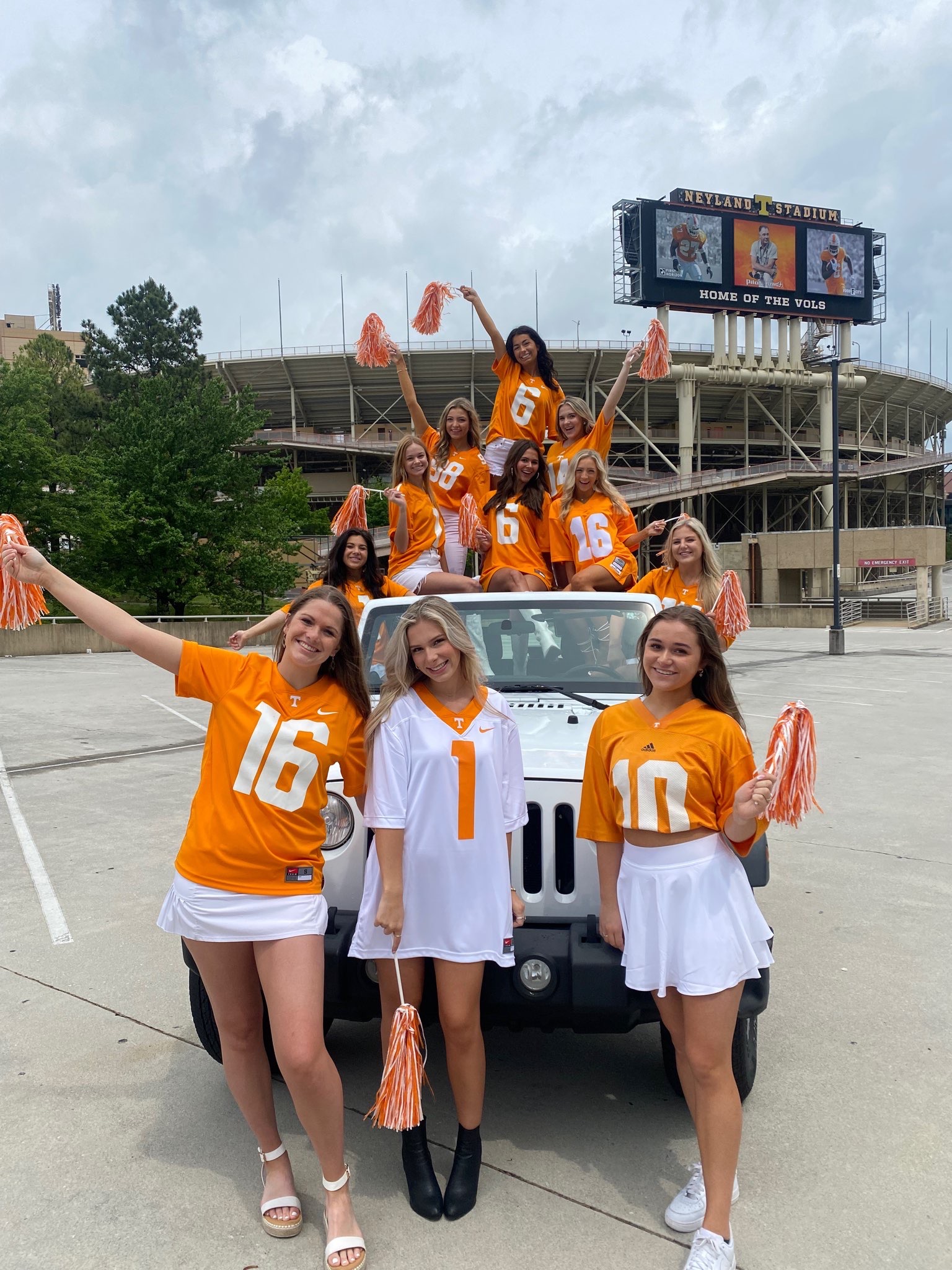 Phi Mu has high scholastic standards for both its current members and potential new members. Phi Mu strives to maintain a GPA above Panhellenic the all-women's GPA. Over 75% of our members  have earned scholarships for their extraordinary community service, outstanding grades, and community involvement.
In addition to outside scholarships, our members have the option to apply for scholarships from our chapter, our local alumnae group, and our National Headquarters through Phi Mu Foundation.  All members are encouraged to apply for these scholarships as they become available in the fall and spring semesters.